Monumento al Campesino is located in the centre of the island, a few minutes from San Bartolomé. It is an old farmhouse restored and extended by César Manrique that represents an example of the traditional architecture of Lanzarote. It is made up of a series of buildings that follow the traditional style, white walls and green windows.
General Information
The admission is free. It is opened every day from 10.00 to 17.45 h. and the restaurant from 12.00 to 16.30. Contact telephone number: 928520136.
At the entrance we find the Sculpture to Fertility, 1968, a work from César Manrique which pays tribute to the farmers of Lanzarote who have been able to grow their crops in a land where water is scarce.
The sculpture, one of the iconographic symbols of the island, which is about 15 metres high, was created with water tanks from old boats and rests on Peña de Tajaste, a crag which was not affected by the volcanic activity of Timanfaya.
The old restored farmhouse is white and green and is decorated with the cultural elements linked to the countryside such as cisterns, presses, fireplaces, threshing floors, etc. It has a semi-circular floor plan and is arranged around a central open square from which several rooms are distributed.
Indoors we can contemplate numerous objects and tools related to the island's culture that allow visitors to discover a large part of the history of the island and its traditions.

At Monumento al Campesino, there is a restaurant offers traditional Canarian dishes: fresh fish, canarian potatoes and typical sweets, in a setting that will take us back in time.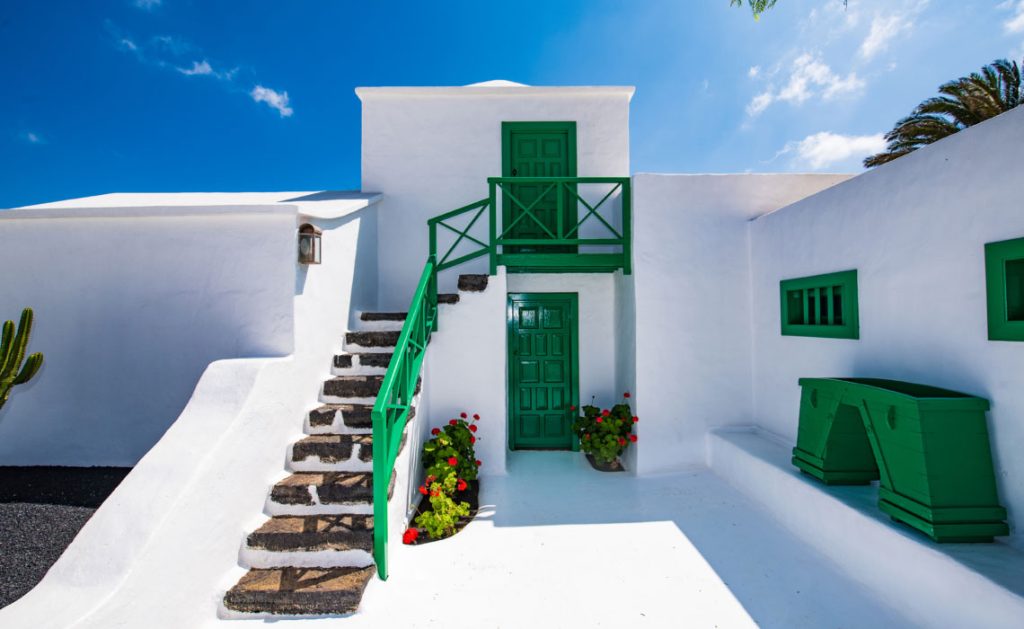 The visit includes an exhibition of popular architecture, based on the work "Arquitectura Inédita" (1974) .
Next to the house is the farm machinery room whose function was to store tools and agricultural utensils.
Videos
http://www.cactlanzarote.com/wp-content/uploads/2018/11/Campesino_MAS_OKico-web.mp4?_=1
https://www.youtube.com/watch?v=NjGHiQr-puU&feature=emb_logo
https://www.google.com/maps/place/Casa+Museo+del+Campesino+%7C+CACT+Lanzarote/@29.015566,-13.615001,11z/data=!4m5!3m4!1s0x0:0x610253cf441b1465!8m2!3d29.015566!4d-13.6150011?hl=es-ES
Do you have questions ?
Contact us via our contact form, by email to info@lanzaroteexperiencetours.com or WhatsApp on +34 646080585
Trust us and take part in our excursions on Lanzarote.
You will not regret it !